Why Hire a Fishing Guide in Tampa Bay
The reasons for hiring a fishing guide in Tampa Bay vary, but one thing's for sure – There are a ton of benefits they offer, just as many benefits as the act of fishing itself.
When you're in Tampa Bay, you'll want to ensure you hit the waters safely and experience higher chances of catching your target species. This is where a fishing guide comes to help.
Read on as we share the important reasons why you should consider hiring a fishing guide in Tampa Bay.
Why Hire a Fishing Guide in Tampa Bay
Some people think that a fishing guide is a waste of money and that you can save more going solo. Sure, the DIY route may be enjoyable for a handful of anglers, but not when you're a beginner angler or new to Tampa Bay!
With that in mind, here are the reasons why a fishing guide in Tampa Bay is worth every penny: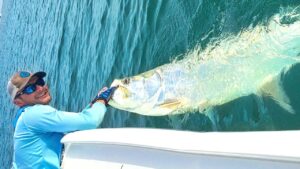 They Have Skills and Experience
Think about it, a full-time fishing guide in Tampa Bay would spend about 200 days (or more) on Tampa Bay waters yearly. All that time spent fishing has them know the fishing spots like the back of their hands. They have experience in fishing and the local waters, which they will use when planning your fishing trip.
It isn't just their fishing skills and knowledge in the waters. They are also well-knowledgeable about the effects of weather, seasonal changes, water clarity, and tidal movement on fish behavior. Your fishing guide would likely know where your target species is, when it's best to catch them, and how to do so successfully based on an infinite number of factors.
Also, other than their knowledge of the fish, waters, and sport, fishing guides are aware of the state's guidelines and regulations. This is a crucial benefit as you wouldn't want to get in trouble and receive hefty fines or penalties for not knowing the rules! Fishing guides will follow and teach you the best practices of catching and handling fish, as well as releasing them when necessary.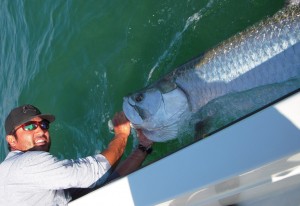 They Help Locate Fish
As the name suggests, a fishing guide in Tampa Bay is there to guide you to the fish! This is one of the most important reasons why you must be with a knowledgeable and reputable guide.
Think of it this way: You wouldn't want to prepare everything you need for fishing and spend hours on a boat, only to go home without a single bite. A guide will do their best to at least take you to fishing spots where you can reel fish in if your target species is unattainable that day.
It's important to note that the worst reason to hire a fishing guide in Tampa Bay is to discover their "secret fishing spot." In reality, most guides don't have or rely on one spot. They use their thorough knowledge of Tampa Bay waters, making decisions about where to go based on the current conditions and recent successes before your trip.
Fishing guides rely on their experience and hard work to ensure excellent client satisfaction, and that doesn't mean taking people to the same spot over and over again. They will study the area before your trip and make a plan accordingly. A reputable fishing guide might make 2-3 non-paying exploratory fishing trips during a week of every paid client trip!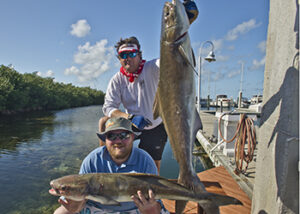 Learn to Use Fishing Gear
Beginners and seasoned anglers will learn something new every day, especially when it comes to the fishing gear and techniques to use!
Fishing guides and charters will usually provide most of the equipment, so you won't have to worry about bringing anything but yourself. Moreover, they will give you a crash course on how to use the fishing gear if you are new to the sport.
Or, if you are a seasoned angler, you can ask them questions and receive fishing tips. This will help with your fishing trips moving forward.
Learn New Tricks
A professional fishing guide won't only take you around the waters. They will also teach you fishing techniques and how to fish and get your first catch of the day.
Both beginner and seasoned anglers can benefit from this because they can learn about casting and targeting techniques, how to rig tackle, read current movements, and even how to preserve and clean your catch!
Save Time and Relax
Imagine going solo and being responsible for renting and maneuvering the boat, ensuring that you are driving it safely and will take it back undamaged.
Moreover, you will need to navigate the waters and find the best fishing spots where you can find your target species, depending on the weather and water conditions. Plus, you'll need to stop the boat, and fix your equipment, and that's only when the fishing begins.
But what happens if you don't get a catch? Then you'll have to repeat the process and head to another spot. This is such a hassle on your end, where you can waste hours, or even your entire trip, without a bite because you were too busy taking care of everything.
A fishing guide in Tampa Bay will ensure that they have everything is taken care of so you can completely focus on fishing. While your guide is navigating the waters, you get to relax and enjoy the view without worries. You can even converse with your guide to learning about Tampa Bay and other fishing tips, so you won't have any idle time.
Wrapping It Up
We hope that this article on why you should hire a fishing guide in Tampa Bay helped you out! Now that you know more about the benefits one offers, why not start your search for a fishing charter or guide today?
Contact us now to learn more about our services. Become connected with a reputable guide who can help heighten your chances of a successful fishing trip!