Why Book a Private Fishing Guide in Tampa Bay
One thing you should consider doing is to hire a private fishing guide in Tampa Bay when in the area. But why do that? Isn't it cheaper to join a public charter or to go on your own?
On the contrary, you'll likely have more of a successful fishing experience with a private fishing guide in Tampa Bay! Read on as we share the reasons why you should book one.
Why Book a Private Fishing Guide in Tampa Bay
There are so many factors to consider when planning your fishing trip, including whether you'd like to join a public charter or book a private fishing guide in Tampa Bay. While public charters are more affordable, there are also drawbacks that some people can avoid experiencing with a private fishing guide in Tampa Bay.
In terms of legality and sustainability, there is no need to worry about either, as a reputable charter and guide would carry the appropriate licenses and be aware of the state's fishing rules and regulations. These two have major similarities, but their own unique pros and cons. Now, let's take a look at the reasons why such private guides and charters are worth every penny.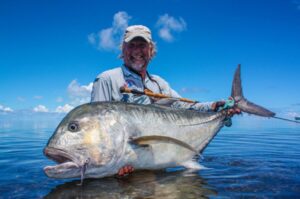 You Get Privacy
One of the most significant advantages of a private fishing guide in Tampa Bay is the privacy you get. You will be spending the entire day out on the water, so understandably, you might feel uncomfortable being on a boat with strangers you haven't met yet.
When you book a private fishing guide in Tampa Bay, you and your party will be the only ones on board, which would upgrade the fishing experience immensely. This allows you to spend the entire day fishing and making enjoyable memories with the people closest to you. You won't have to initiate small talk with strangers if you're the shy type!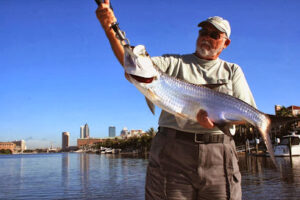 Receive Personalized Services
When you are joining a public fishing charter, the captain and crew would have to work hard to ensure that everyone will be satisfied. While this includes you, it also means that all guests are taken into account, with the guide meeting as many wants and requests of the guests as possible. And remember, because you will be with strangers, they have different opinions and you never know what course you will take on the waters.
This may be disappointing for those who are looking to master a certain technique, catch a specific fish species (like tarpon), or go to a certain fishing spot. The captain will also more likely head to more popular fishing spots where everyone can catch fish, not necessarily what everyone wants but to at least meet the goal of achieving a catch or two.
When you book a private fishing guide in Tampa Bay, he will focus on you and your party only, so you get the personalized service you need. Simply speak with the guide before your trip to communicate your wants and requests to him, and he will do his best to make it happen. Let him know the type of trip you want to have, and any specific species you'd like to catch, and you'll be taken to a fishing spot where you can likely achieve your goals.
Besides receiving personalized service, you get undivided attention from the guide. A public charter would have the captain and crew roaming around, checking up on every guest to ensure that everyone has their turn to fish and that they are taught appropriate techniques.
With a private guide, he will focus on you and ensure that the day will be filled with many lessons, tips, and tricks to polish your fishing techniques. You will also get a ton of help if you reel in a big fish!
Spend More Time Fishing
Public charters would have more guests compared to a private fishing guide in Tampa Bay. So, in a lot of cases, there would likely be a lot more guests than there are fishing poles and space to fish. That means you have to wait your turn, rather than spend the entire day fishing!
A private fishing guide will have you maximize your fishing time. Since you're a smaller group on a private charter, you will likely have your own pole and more space for fishing. That way, you won't need to play the waiting game until it's your turn when you can focus more on reeling in as many fish as you can!
With all that said, who do we recommend private fishing guides to?
They are very popular among families and small groups, especially among serious anglers who want to head out for a day on the waters without anyone on board. It gives them more control over their fishing trip, as well as more comfortable being around the company they enjoy.
Note that most guides would allow between 4-8 passengers onboard, though if you have the budget, you can go by yourself with the guide giving you his full, undivided attention as you aim to catch the big one.
Wrapping It Up
While you may want to consider saving your money and going on a public charter, a private fishing guide in Tampa Bay will bring an unforgettable experience for you and your entire party. From personalized fishing trips to undivided attention for fishing success, you get what you pay for and won't have to deal with strangers that can have you feeling uncomfortable.
That said, public charters also have their advantages, as you can meet a lot of new people and share fishing tips and tricks as well. Sure, you may not have the guide's undivided attention, but it's a great opportunity to mingle while fishing without a hefty price tag.
Whether you're looking to join a public charter or book a private fishing guide in Tampa Bay, contact us now! We can connect you with our wide network of reputable charters and guides in the area.