Chase After Unforgettable Experiences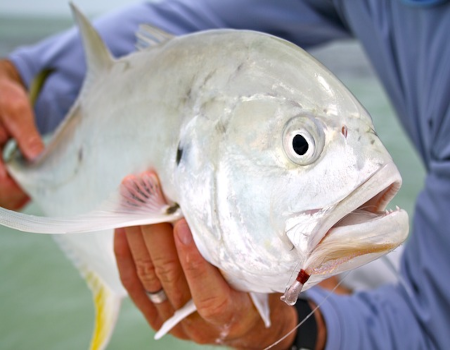 FISHING THE OCEANS OF TAMPA, FLORIDA
Tampa Bay, Florida is a 400-mile playground for fishing enthusiasts. It features plenty of big fish, game fish, and normal fish. 
When fishing in Tampa, expect to go inshore, offshore, or by the flats, and to incorporate some spearfishing, fly fishing, and deep sea fishing.
Moreover, check out Tampa Bay's historic and wondrous sights to see while you're there! Reach out to Tampa Bay Florida Fishing Charters for guidance, too – we'd be more than happy to help you.
Tampa Bay Florida Fishing Charters tethers anglers to the best guides Tampa has to offer at a substansial price.
We create and maintain significant relationships with local fishing guides in Tampa, Florida. After that, we help anyone who asks for help! When you contact us, you can expect to be hooked with a marvelous, coast-guard certified escort to help you fish. To start, tell us about the day you wish to fish and the kind of fish you're after. Be as detailed as possible and state how many guests will be coming with you as well. 
Why Choose Tampa Bay Florida for Your Next Fishing Adventure
We can't stress enough that Tampa Bay is a playground to fishing enthusiasts of all levels. Here, fish with varying degrees of catching difficulties, sizes, and flavors are abundant. You're more than welcome to lay back and relax as you go after the common sea creatures residing in Tampa Bay, or challenge yourself to catch Tampa's fiercer fish species.
The best way to ensure an unforgettable fishing session is to hire a fishing charter like Tampa Bay Florida Fishing Charters. That way, your chosen charter will handle the technicalities and all you have to do is focus on enjoying your trip.
When you're done with fishing in Tampa, Florida, check out its other marvelous sights, too. This includes Tampa Bay History Center, The Florida Aquarium, Adventure Island, Big Cat Rescue, Busch Gardens, and Ybor City Historic District. Likewise, check out The Barrymore Hotel, Sheraton Tampa Riverwalk Hotel, Chase Suite Hotel, Hilton Tampa Downtown, and Holiday Inn Express if you're looking for a place to rest in.