Why Tampa Bay is a Great Location for Inshore Fishing Charters
If you're an avid angler seeking thrilling inshore fishing adventures, look no further than Tampa Bay, Florida. This captivating coastal destination offers a paradise for anglers with its diverse marine ecosystem, abundant fish species, and experienced guides who provide exceptional inshore fishing charters. In this article, we'll explore why Tampa Bay stands out as an ideal location for inshore fishing charters, providing ample opportunities for both seasoned anglers and novices to create unforgettable fishing experiences.
Why Tampa Bay is a Great Location for Inshore Fishing Charters
Tampa Bay has it all for the avid angler looking for thrilling adventures on the water. From year-round fishing opportunities and family-friendly experiences to abundant wildlife sightings and convenient access, Tampa Bay stands as a top-tier location for inshore fishing charters. Here are just some of the reasons why.
Rich Biodiversity and Abundant Fish Species
Tampa Bay boasts one of the most diverse marine ecosystems on the Gulf Coast, making it a haven for an impressive array of fish species. From feisty Snook and Redfish to the elusive Tarpon and Trout, this region offers a year-round bounty of fishing opportunities. Inshore fishing charters in Tampa Bay cater to anglers of all levels, providing them with a chance to catch some of the most sought-after species in the country. Whether you're a beginner or a seasoned pro, these charters offer an incredible chance to reel in your dream catch.
Scenic Beauty and Serene Waters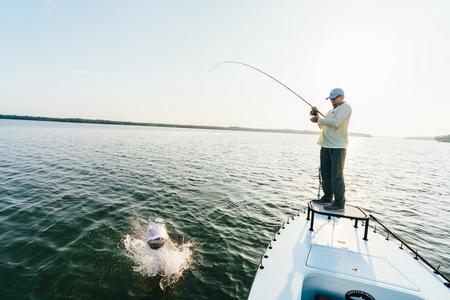 Besides the fantastic fishing prospects, Tampa Bay's natural beauty adds to the allure of inshore fishing charters. The bay is surrounded by picturesque landscapes, including stunning mangrove-lined shores, pristine white sand beaches, and crystal-clear waters. As you embark on your inshore fishing charter, you'll find yourself immersed in breathtaking views, which only enhance the overall fishing experience. The serenity of the waters and the tranquility of the surroundings create a perfect ambiance for a relaxing and enjoyable fishing trip.
Expert Guides and Top-Notch Facilities
The success of any inshore fishing charter greatly depends on the knowledge and expertise of the guides. Tampa Bay is home to some of the finest fishing charter companies, staffed by experienced and passionate guides who know these waters like the back of their hands. Their local knowledge ensures that you're taken to the best fishing spots, optimizing your chances of a productive day on the water. Moreover, these charters provide top-notch facilities, including well-equipped boats and quality fishing gear, ensuring you have everything you need for a rewarding fishing experience.
Year-Round Fishing Opportunities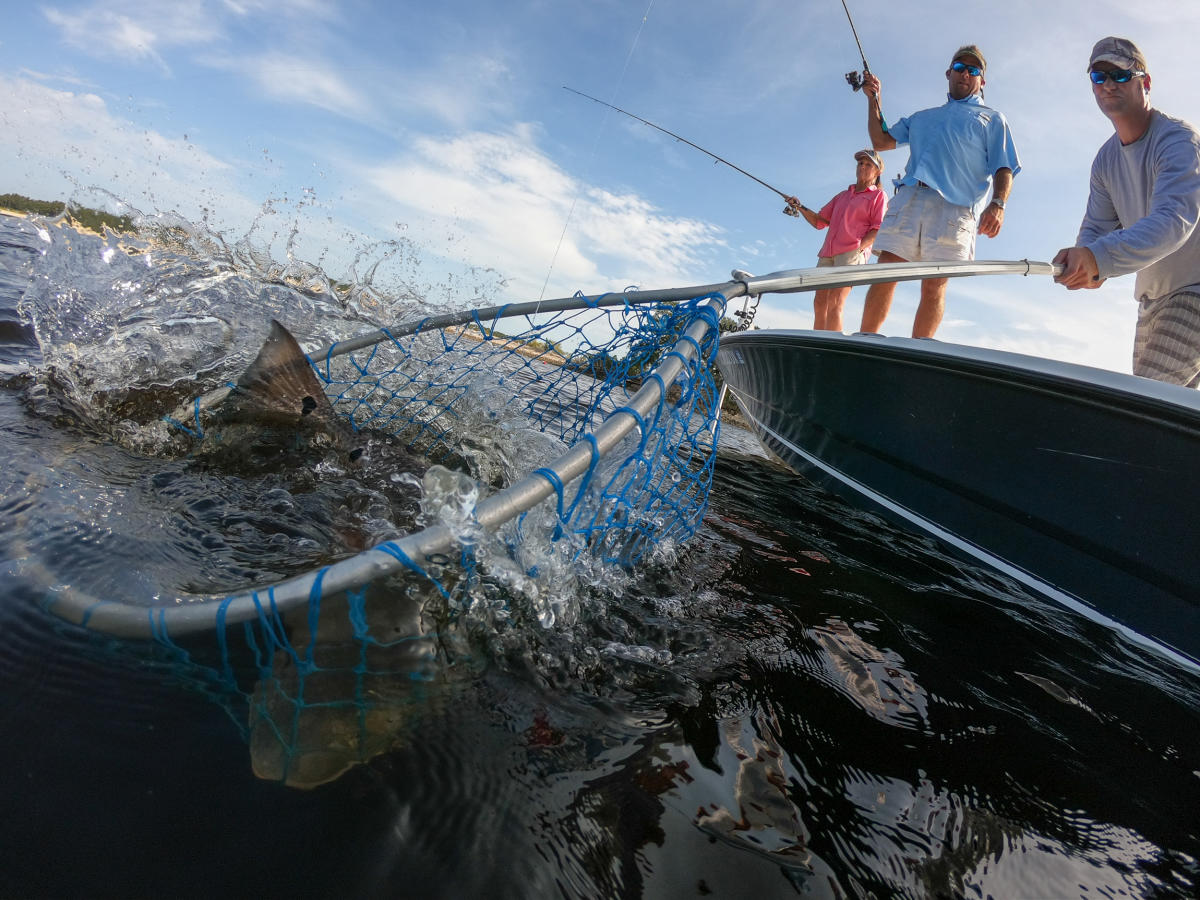 One of the significant advantages of choosing Tampa Bay for inshore fishing charters is the year-round fishing opportunities it offers. Unlike some seasonal fishing destinations, Tampa Bay's waters remain productive throughout the year. Each season brings different species into prominence, ensuring that there's always something exciting to target, regardless of when you plan your fishing charter. Whether you prefer to cast your line during the cooler months for Sheepshead or take advantage of the warmer waters for Snook and Tarpon, Tampa Bay provides a diverse and dynamic fishing experience regardless of the time of year.
Family-Friendly Fishing Experience
Tampa Bay's inshore fishing charters are perfect for the whole family, making it an ideal vacation activity. Many charter companies offer family-friendly trips, designed to accommodate anglers of all ages and skill levels. Expert guides are patient and skilled at teaching beginners the basics of fishing, ensuring that everyone onboard has a chance to participate and enjoy the thrill of reeling in a catch. Moreover, the calm and shallow waters of inshore fishing in Tampa Bay provide a comfortable and safe environment for families to bond and create lasting memories together.
Abundant Wildlife Sightings
In addition to the diverse fish species, Tampa Bay is home to a variety of wildlife. While out on your inshore fishing charter, you may have the chance to encounter playful dolphins, graceful manatees, majestic seabirds, and other fascinating creatures in their natural habitat. This unique blend of fishing and wildlife sightings enhances the overall experience, making it an adventure for nature enthusiasts and anglers alike.
Convenient Access and Accommodation Options
Tampa Bay is easily accessible from major cities in Florida and beyond, making it a convenient destination for travelers seeking excellent fishing opportunities. Tampa International Airport provides easy access for out-of-state visitors, and once you arrive, numerous charter companies are available, offering a range of inshore fishing charters to suit your preferences and schedule. Additionally, the Tampa Bay area offers a wide selection of accommodations, ranging from luxurious waterfront resorts to cozy beachfront rentals, ensuring you have a comfortable and enjoyable stay during your fishing adventure.
Mild Climate and Favorable Weather
Tampa Bay's pleasant climate is another factor that makes it an attractive location for inshore fishing charters. The region enjoys a subtropical climate, with mild winters and warm summers, creating comfortable fishing conditions throughout much of the year. Even during the winter months, the waters in Tampa Bay remain relatively temperate, providing a haven for various fish species that are active year-round. This favorable weather allows for enjoyable and productive fishing trips, making it an excellent destination for anglers seeking to escape colder climates.
Accessible Fishing Grounds
Tampa Bay's inshore waters are easily navigable, even for beginners, due to its shallow and well-marked channels. This accessibility ensures that anglers can reach productive fishing grounds without spending excessive time traveling. Additionally, the proximity of inshore fishing charters to the shore means less time spent getting to the fishing spots and more time actually fishing. This convenience is especially beneficial for those with limited time for their fishing excursion or for families with young children who may have shorter attention spans.
Wrapping It Up
Inshore fishing charters in Tampa Bay offer a unique blend of abundant marine life, scenic beauty, and expert guidance, making it an irresistible destination for anglers from all around the world. Whether you're seeking the thrill of catching trophy-sized fish or simply wish to enjoy a leisurely day on the water, Tampa Bay has it all.
So, gather your fishing gear and get ready to explore the bountiful waters of Tampa Bay on an unforgettable inshore fishing charter. Contact us today and let's help you embark on this adventure, and you're bound to create cherished memories that will last a lifetime.