Tampa Bay Florida Fishing Seasons
Tampa Bay, located on the west coast of Florida, is a true angler's paradise. With its diverse marine ecosystem, pristine waters, and abundant fish species, Tampa Bay offers year-round fishing opportunities for both seasoned anglers and novices.
But when is the best time to head to Tampa Bay for some fishing action?
In this article, we will delve into the exciting Tampa Bay Florida fishing seasons, providing an overview of the different species you can catch and the best times to plan your fishing adventures.
Tampa Bay Florida Fishing Seasons
With its sparkling blue waters, lush mangrove forests, and a diverse array of fish species, Tampa Bay offers a year-round fishing experience that is second to none. Whether you're a seasoned angler seeking the ultimate challenge or a novice looking to cast your first line, the fishing seasons in Tampa Bay promise an abundance of thrills and unforgettable memories.
That's why it's time to grab your fishing gear, prepare to be amazed by the beauty of Tampa Bay's coastal landscapes, and dive into the remarkable fishing seasons that await you in this angler's paradise.
Spring Season (March-May)
As winter bids adieu and the weather warms up, Tampa Bay comes alive with a wide range of fish species. During spring, you can expect to find snook, redfish, speckled trout, and tarpon dominating the waters.
As spring progresses, the arrival of tarpon creates an electrifying atmosphere. These silver kings, known for their awe-inspiring jumps and incredible strength, can be found near the beaches, passes, and deeper channels. Targeting tarpon often requires specialized gear and techniques, such as live baiting or using large artificial lures.
Snook, known for their strong fights and aggressive feeding habits, can be found around mangrove shorelines and oyster bars. Targeting these elusive gamefish requires finesse and accurate casting.
Redfish, also known as red drum, tend to school up in large numbers around grass flats, offering thrilling opportunities for anglers.
Speckled trout can be targeted in seagrass beds, channels, and deeper holes, while the silver king of gamefish, the tarpon, starts showing up near the beaches and passes. These feisty fish are known for their beautiful markings and willingness to strike a variety of artificial baits and live offerings.
Summer Season (June-August)
Summer is an exciting time in Tampa Bay, with warm water temperatures and a plethora of species to target.
The bay becomes a bustling hub for anglers as snook, redfish, trout, tarpon, and other species are in full swing. During this season, it's common to find fish moving towards the deeper channels and bridges due to the warmer water temperatures.
Fishing early in the morning or late in the evening can be particularly rewarding, as fish tend to be more active during these cooler hours.
Offshore fishing becomes popular during the summer months as well, with anglers targeting species like grouper, snapper, kingfish, and mahi-mahi. Tampa Bay's proximity to the Gulf of Mexico provides access to deeper waters, where the thrill of battling large pelagic species awaits.
Fall Season (September-November)
As temperatures start to cool down, Tampa Bay experiences a transition in its fishing patterns. Fall is a great time for targeting large snook, as they migrate from the backcountry to the outer islands and passes.
Redfish continue to provide exciting angling opportunities, especially around oyster bars and mangroves.
Speckled trout are abundant during the fall season, and you can find them in shallow grass flats and sandy potholes.
Additionally, Spanish mackerel and kingfish start to make their way back to Tampa Bay, making offshore fishing an attractive option. The thrill of reeling in these fast and powerful fish adds another dimension to the fishing experience in Tampa Bay.
Winter Season (December-February)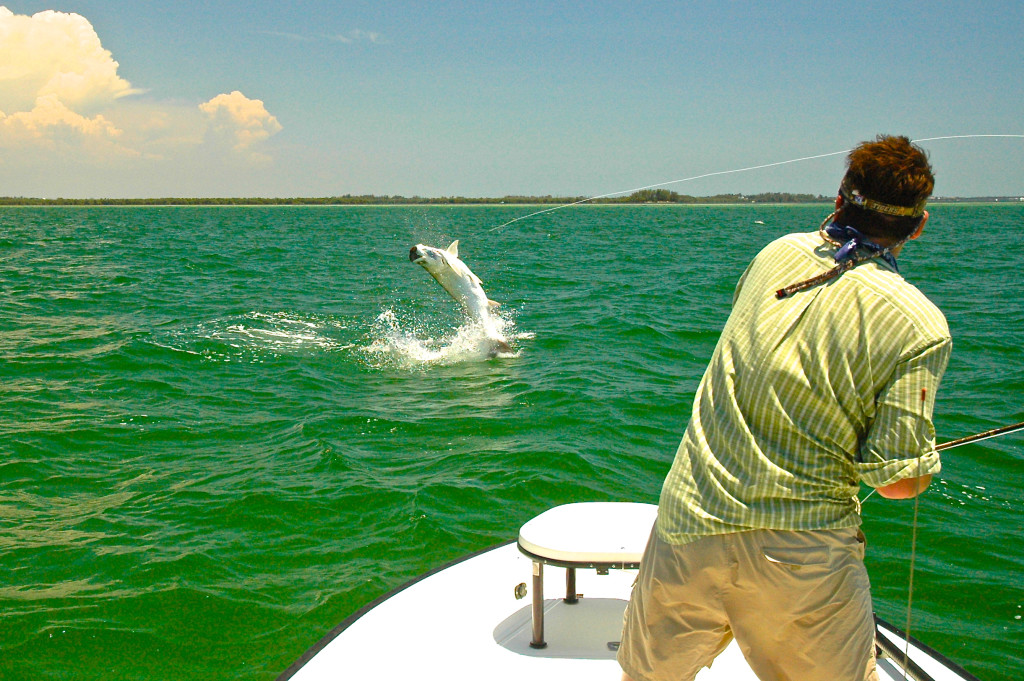 Despite the milder winter climate in Tampa Bay, the fishing action doesn't slow down. While the water temperatures may be cooler, the bay still offers a variety of species to target.
Sheepshead, a popular winter catch known for their delicious taste, can be found around bridges, docks, and other structures. Spotted sea trout, although more challenging to locate during this season, can also still be found in deeper holes and channels. Anglers willing to put in the effort and explore different areas can often be rewarded with a prized trout or two!
Pompano, flounder, and black drum also make appearances, providing opportunities for anglers seeking a diverse range of catches.
Regulations and Conservation
It is important for anglers in Tampa Bay to be aware of the local fishing regulations and to practice responsible fishing. Stay updated with the latest fishing regulations set by the Florida Fish and Wildlife Conservation Commission (FWC) to ensure compliance with size and bag limits, closed seasons, and other guidelines.
This means being updated with the following information about the fish you plan to catch and what's required before you even begin heading out to the waters:
Fishing licenses
Size and bag limits
Protected species
Catch and release species
Responsible disposal of trash and other waste
Respect for the environment
Ethical angling practices
By following these regulations and adopting responsible angling practices, you contribute to the preservation of Tampa Bay's fishing resources, support sustainable fishing practices, and help maintain the natural beauty and biodiversity of the area for future generations of anglers to enjoy.
Wrapping It Up
Tampa Bay's fishing seasons offer an abundance of opportunities for anglers to explore its rich waters and experience the thrill of reeling in a variety of prized fish species. From the challenging fights of snook and redfish to the acrobatic displays of tarpon, each season presents unique angling experiences. By adhering to fishing regulations, practicing responsible fishing, and respecting the natural environment, you can enjoy a memorable and sustainable fishing experience in the beautiful Tampa Bay, Florida.
As you plan out your ultimate fishing trips based on the Tampa Bay Florida fishing seasons, make sure you also book a fishing charter to help make your trip even more fun and exciting! Contact us to learn more about what we offer.