Inshore Fishing vs Deep Sea Fishing in Tampa
Coastal waters offer a ton of fishing opportunities, especially when you're in Tampa, Florida! There are a ton of fish to catch in various waters, and with numerous fishing charters and services to choose from, it does feel overwhelming deciding which fishing experience to partake in. Two significant choices people consider are inshore fishing vs deep sea fishing in Tampa.
The good news is that both fishing experiences are entertaining and memorable! That said, it all depends on what you'd like to do, among other factors. Read on as we compare these two types of fishing experiences, so you know which is best for you!
Inshore Fishing vs Deep Sea Fishing in Tampa
When you select a fishing charter in Tampa, the next thing you have to consider is the type of experience to get. To help you get a gist of what inshore fishing vs deep-sea fishing entails, here are the factors that make them different from one another: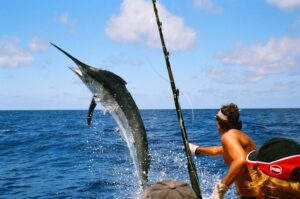 Time Constraints
If you're worried about time, inshore fishing is even more accessible because you don't need to go as deep into the waters to cast a line. As for offshore fishing, it will require a longer travel time, often involving setting bait in various spots rotating through locations.
Inshore fishing would take about 4-6 hours on average, whereas offshore trips can range between 8-12 hours. However, you can find inshore and offshore fishing charter trips for 4-8 hours, while offshore fishing charters can last even longer than 12 hours!
Where Will You Fish?
Inshore fishing won't take place on the ocean or Gulf of Mexico, but the bays and bayous. Expect calmer waters for a smoother trip.
As for deep sea fishing, you'll be traveling around 10-20 miles from shore and out in the Gulf or Ocean, depending on where you're coming from. This means fishing in waters over 100 feet deep! That's the perfect opportunity to fish for a lot of aquatic creatures in the great unknown.
Besides where you'll fish, it's important to know about the weather! Despite significant seasonal changes, it's possible to fish all year long when inshore fishing, where you can still get consistent catches. With offshore fishing, the weather and time of year will determine the fish you can catch, so you need to take this into consideration when scheduling your trip.
The Catch
The number of fish you can and will catch depends on the fishing experience you do. Offshore fishing will yield smaller quantities of fish as it's a longer and more rigorous experience reeling in the big one or "trophy catch," which can take half an hour to two hours (even longer), depending on the fish species at the end of the line.
If you're fishing inshore, you can cast your line more frequently, which leads to catching even more fish. You can try beating your personal best each time!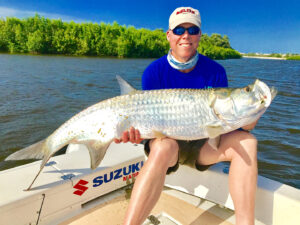 What Type of Fish?
Usually, inshore fishing would target smaller fish while you can get bigger trophy catches with offshore fishing. So, if there's a specific fish species you want to try catching, then this is a crucial factor to consider.
Inshore fishing charters would target smaller catches like the flounder, trout, or redfish. As for offshore fishing, you can expect to be able to target huge game fish like groupers and mahi-mahi. Of course, the list of fish you can catch is longer, but you get what we mean!
While you can catch even bigger fish to take that prize catch photo, it's important to note that the larger species you target in offshore fishing require even heavier gear and will put up a longer, harder fight. Fortunately, with fishing charters, they offer the use of their fishing gear meant for the respective fishing experience, and there will be a crew to help you through the process of catching your fish, whether inshore or offshore!
Speaking of fishing gear, there are a few differences to note here, too!
For electronic equipment, inshore fishing will use tracking devices, while offshore fishing would use even more equipment like open radars, sonars, and radios. As for tackle, you'll need a light tackle and live or dead bait for inshore fishing, while offshore fishing uses heavier bait with heavy-duty equipment.
Family Friendliness
Fishing can also be a family affair, where people can bring their children to learn about how to get their first catch. For a family with children, we highly recommend an inshore fishing trip, as the fish are smaller and quicker to catch, so there are more opportunities to cast lines, keeping everyone occupied and entertained. Plus, the trips are shorter and closer to land, so you won't have to worry about your little ones getting bored or feeling squeamish.
For a family of fishers or group of friends who want more adventure to catch the big ones, then you'll enjoy offshore fishing. It's also great for solo anglers who have a specific fish species to catch.
Boating Options
With inshore charter fishing, you'll likely use a canoe, kayak, or motorboat. However, you can find fishing charters who offer slightly bigger boats meant for the inshore fishing environment. Offshore fishing charters will use larger sports fishing boats made for the deep.
Also, if you plan to rent your own boat, note the fuel expenses! Inshore fishing charter will use less fuel since you're traveling shorter distances and durations, saving you more money. Of course, offshore fishing charters will use even more fuel; hence it being more expensive.
Wrapping It Up
If you are wondering, "Which is better between inshore fishing vs deep sea fishing?" That answer is totally up to you! If you prefer a shorter day in the waters with family, then you might enjoy inshore fishing better. But if you're up for a full-day adventure and want to catch huge, fighting fish, you'll enjoy offshore fishing.
Hopefully, our comparison guide between inshore fishing vs deep sea fishing in Tampa helped you out. If you have chosen your fishing experience already, the next step is to contact us, and we can share the services we offer for you!