Benefits to Booking a Private Fishing Charter in Tampa Bay
If you're planning to head to Tampa Bay and fishing is a must-do in your itinerary, then you have likely been searching for fishing charters and local guides to make your day in the waters a great one. During your search, you have likely come across two major categories: Private versus public fishing charters.
The difference between both public and private fishing charters is fairly simple. A private fishing charter in Tampa Bay will be limited to just your group of loved ones, like family, friends, and colleagues. As for public charters, there is no such limit. Public fishing charters will accept anglers and other joiners until they reach maximum capacity, whether you know them or not.
This begs you to question if booking a private fishing charter in Tampa Bay is worth it. As expected, it's pricier than private charters, so you may be wondering if it's best to pay more. Read on to learn all about the benefits of a private charter to help with your decision!
Benefits to Booking a Private Fishing Charter in Tampa Bay
If you want to lessen your hassle of planning the ultimate fishing trip, leave it up to a charter captain to take care of everything! You can get the most out of the trip with a fishing charter, especially when with friends and family.
Check out these excellent reasons why you should seriously consider booking a private fishing charter in Tampa Bay.
Fishing Success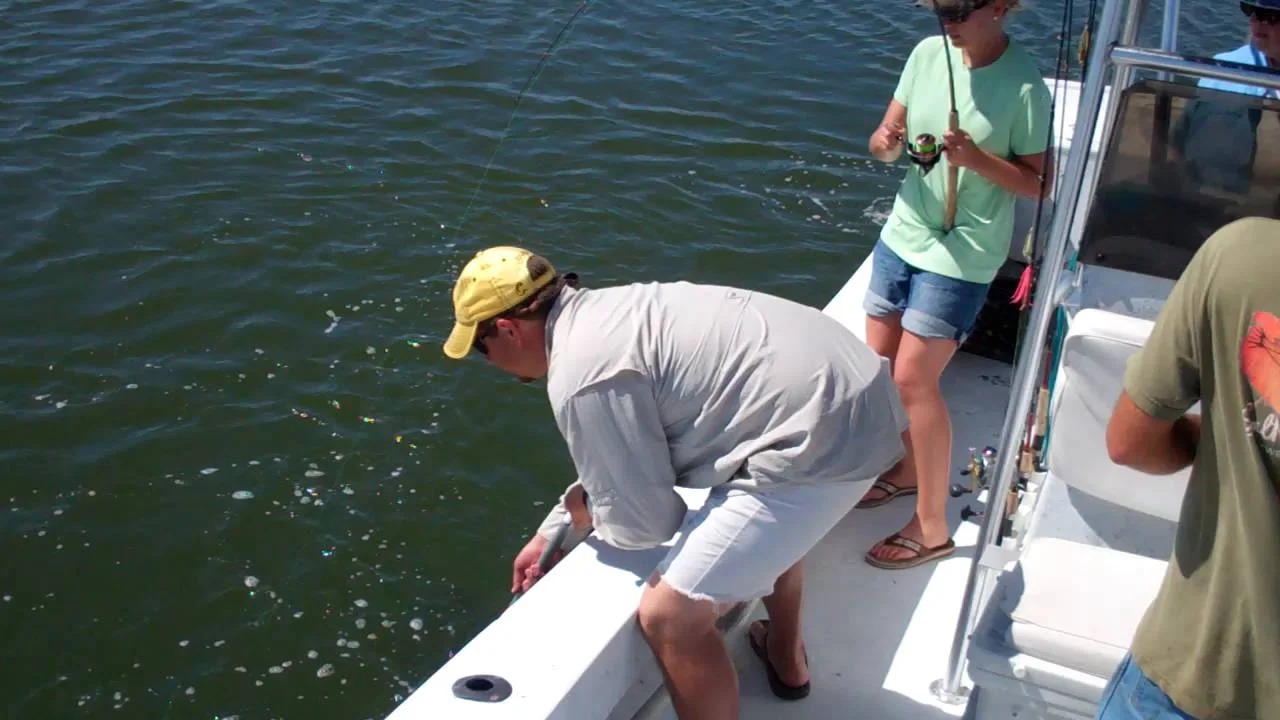 If your goal is to catch as many fish as you can or to catch a specific targeted species, then you'll definitely have more success on a private fishing charter in Tampa Bay.
Private charters are smaller, and it will only be your group joining. This will mean far less competition and the choice of availing a smaller, more maneuverable boat that can go to specific Tampa Bay fishing spots that bigger boats can't.
Moreover, private charter captains will communicate with you before the trip to learn about your level of experience, the species you want to get, and other expectations you have. That way, they can easily tailor the itinerary to your specific wants and needs. This will give you more success in the waters because you'll have more chances of catching fish, particularly your target species!
Unfortunately, public charters do not have this degree of flexibility. Rather, you'll be mixed with a group of anglers with different expectations. A charter captain will do their best to accommodate everyone's needs but will likely take you to the usual fishing spots where you can get as many fish as possible, even if it isn't anyone's target species.
Moreover, you may have more competition as you fish. When on a public fishing charter, expect that there will be idle times because you'll be waiting for someone to finish using the fishing gear, or there will be limited space to fish on the boat. Also, the fishing captain and crew will be focused on others as well, which we'll get to in the next section.
The Focus is on YOU
Large, public fishing charters won't be able to offer the same degree of focus and personal attention compared to a private fishing charter in Tampa Bay.
At times, there aren't enough crew members to tend to every guest or the captain is too busy tending to everyone's needs. Sometimes, they don't care enough about their guests, though we hope that you'll never experience this!
With a private fishing charter in Tampa Bay, the attention will be all on you and your group. Usually, a private charter will carry six people, so you and your group will get to be near the captain and crew the entire time. Moreover, you'll feel more confident asking for assistance from the captain because you're fishing with people you know and love.
As a result, you can pick up on great conversation and helpful tips from locals who are skilled at fishing and know the Tampa Bay waters like the back of their hand.
Peace and Relaxation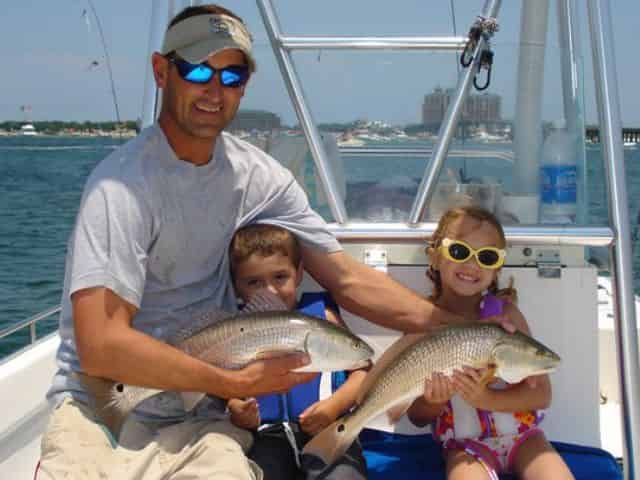 What can be more fun and relaxing than a day out on the peaceful Tampa Bay waters with the people you know and love?
The biggest benefit to a private fishing charter in Tampa Bay is in its name – Privacy! Privacy is the biggest benefit you can get here because no one will be there to wait for you to finish your turn in fishing. Moreover, you won't feel like a stranger is silently judging your abilities, nor will you have to deal with any unpleasant strangers.
Instead, you have the day planned out according to your preferences and spend the entire time with those whose company you love! Because of that, you will likely return to land feeling happy and exhilarated from the day, rather than grumpy and stressed from all the strangers and wait times.
You Have Everything You Need
You would also get this from a public charter, but private charters would give you more exclusivity. Charters already have everything you need, including professional guidance and gear. With private charters, you won't need to share gear (or the crew) with other people besides your small group.
This lessens the hassle of renting a boat, creating a plan, navigating your way around the waters, and packing your gear. All you need to do is to bring yourself and your personal belongings, then you're good to go!
Wrapping It Up
Those were just some of the many reasons why a private fishing charter in Tampa Bay is worth getting! That said, it's best to experience these benefits yourself, so don't hesitate to contact us now. We offer private and public charter services with the ultimate goal of helping you catch your targeted species around the beautiful Tampa Bay waters.