What to Expect When Booking a Tampa Fishing Charter
Tampa Bay is filled with beautiful waters and abundant fishing opportunities, which is why you can find many fishing charters and guides ready to cater to your needs. What's great about a Tampa fishing charter is that you've got everything you need to get to the waters and start catching fish, from the boat, professional crew, and even the gear.
Beginners and seasoned anglers can benefit from joining charters as it lessens the hassle of having to rent a boat and lug their gear. Moreover, beginners can learn from the crew, who are ready to teach you how to use fishing gear and perform techniques to reel your fish in.
With all that in mind, you're probably wondering: What can I expect in a Tampa fishing charter? If it will be your first time, not to worry, we share what's to come so you're prepared.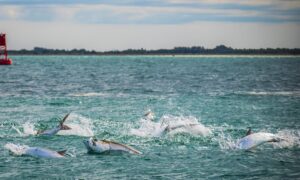 Types of Fishing Charters
To know what to expect on a Tampa fishing charter, you must know what trip you're availing of. There are different kinds of fishing charters based on where you'll go and how long the trip is, which will have you catch different fish species.
Half-Day Trips: These trips would take between 4-6 hours, designed for families with young children, beginners, or anglers short in time. There are morning, midday, and afternoon departures to choose from so fishing can fit a busy vacation schedule.
¾ Day Trips: These trips are about 8-10 hours long, giving anglers more opportunities to catch larger fish.
All-Day Trips: These are 12-18 hour trips where you leave early and return late! It's great for fish enthusiasts and would involve offshore trolling and bottom fishing, where anything can happen!
Overnight Trips: These trips can range from 24-72 hours. Trips longer than 24 hours will allow for a 2-day limit of fish, but this depends on Tampa's specific fishing rules and These trips would usually involve offshore trolling, bottom fishing, and catching monster fish.
These trips may include trolling, bottom fishing, or both. Bottom fishing will allow you to target species like amberjack, grouper, red snapper, and the like. Trolling allows you to catch sailfish, king mackerel, tuna, and more!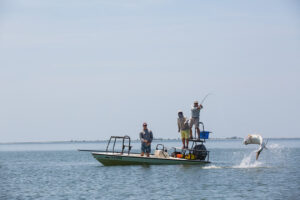 What to Expect When Booking a Tampa Fishing Charter
A fishing charter is an excursion service boat owners and professional fishers offer, bringing guests to different bodies of water for a certain period to catch fish. Clients can join fishing charters at fixed rates, either inshore or offshore. They can also book private charters to customize the group's wants and needs when fishing.
To learn what to expect when booking a Tampa fishing charter, you must first establish clear and consistent communication with the captain and crew before the trip. Let them know about your expectations, ask questions, and understand all the policies, along with what is included with the price. That way, you won't be caught off guard if you don't receive the service you were hoping for.
One element of fishing charters first-timers is unfamiliar with is that you won't spend all your time fishing! To ensure clients get the best experience possible, they must be patient. The Tampa fishing charter captain and crew will travel to specific spots where they believe will give the best chance to catch fish.
You might have to drop a few lines in the water and wait for a bite. If you don't catch a bite yet, the captain may travel to additional areas to maximize fishing opportunities.
Upon hooking a fish, don't worry! You won't be alone, fending for yourself, especially if it's your first time. The captain and crew are on standby to help whenever needed, and they can even give an extra set of hands and strength to reel in monster fish.
But there will be situations where you might have to cut the line, letting the fish go. In those cases, that's okay! The crew will help you prepare your fishing gear again and go for the next catch.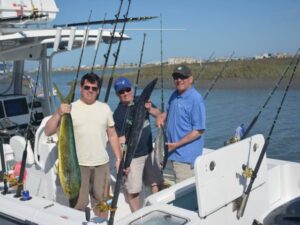 Will I Always Catch Fish?
Of course, catching fish will always be the goal in a charter. This begs people to question, "does a fishing charter guarantee that I will catch fish?"
The answer will all depend on the type of fishing and the location chosen for the charter. Fortunately, in Tampa, various fish species are abundant inshore and offshore, so there are high chances you'll get a few bites and reel in fish to show off.
That said, there will never be a guarantee you'll catch fish. Even the best anglers worldwide would sometimes have bad days when they arrive on land empty-handed! While fishing will require knowledge, skill, and some luck, remember that we have no control over nature, with the weather, water conditions, or fish activity affecting your chance of a catch.
That doesn't mean all hope is lost! The Tampa fishing charter captain and crew work hard to travel to spots where fish are biting. Moreover, they'll do their best to help you get a bite and reel a fish in.
People operating fishing charters do so because they have a love and skill for fishing. Thanks to the captain and crew's intimate knowledge of Tampa's waters, along with the fish species' behavioral trends, their expertise increases the chances of success when out in the waters.
While these charters would have the main focus on fishing, remember that the experience is what you'll make of it. Don't just enjoy fishing but feel frustrated when you're in transit. Enjoy the time traveling, enjoying the warm sun and sea breeze! You can also use the traveling time talking with the crew or fellow charter joiners to learn new fishing tips and techniques.
Wrapping It Up
If you're still looking for the best fishing experience in Tampa, don't hesitate to contact us now for our services! We can connect you with the best fishing guides the area has to offer.